ATM Locations & Lost and Stolen Cards

ATM Locations
Visa (Plus), MasterCard (Cirrus and Maestro), and American Express have ATM locator sites. These sites are a great way to check on the availability of ATM machines at the destination airport and throughout the country. Be warned, however that neither the Plus or Cirrus databases tend to be fully up to date and we have regularly found machines that are not on their list. Also note that in some countries (e.g., Laos) there are ATMs that only accept local cards.

Dealing with Lost, Damaged, Stolen, or Eaten ATM Cards
Ah, the fear of most of us is having an ATM card lost, damaged, stolen, or eaten by an overseas machine. Well there is a little secret to dealing with this situation, should you find yourself in it -- carry a second ATM card from the same bank.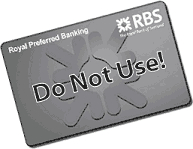 Several weeks to months before your journey, contact your bank and order a new ATM card. If they inquire why then tell them that your card is slightly bent, slightly damaged, or something like that. In a week or so, a new ATM card will be mailed to you. Take this card and put a note on it: DO NOT USE. Then pack this second card separate from your existing card. It is critical that you do not use this second card for anything.
Now you are overseas and your original card is lost, damaged, stolen, or eaten. Now what? Pull out the second DO NOT USE card and put it into any ATM machine and do a transaction, such as taking out money or checking your balance. What this does is VOIDS your original card from any further use. So even if someone does come across your original card, it is now useless as the network has noted that a newer card is in use.

Different Networks

As mentioned above, the two common networks are Plus (Visa) and Cirrus (MasterCard). We recommend using an ATM card with the Plus network, simply because there are more machines. But you should be prepared with a backup plan, should the preferred network not be available. Consider visiting different banks near your home and find out what it would cost to open an account with them just to have that backup available. A safe bet is HSBC, an international bank, which is on the Cirrus network, if your primary ATM card is linked to the Plus network.

Fees
Banking fees are something that everyone tries to avoid or at least minimize and ATM withdrawal fees are no exception.
On an ATM withdrawal there are two fees that you should be aware of: a Plus or Cirrus access fee and a foreign currency conversion fee. Typical access fees run about USD 5 per withdrawal, but the amount is set by your bank. The foreign currency fee is typically 2.50-2.75% (so a withdrawal of USD 100 will cost you USD 2.50-2.75 in conversion fees).
There are a few ways to minimize fees:
The access fee is a cash-grab by your bank and to minimize this fee you can take larger amounts of money out at a time. This, of course, is risky if you have your money stolen. Alternatively discuss your situation with your local bank and see if they offer an account with free Plus or Cirrus access. There likely will be a monthly fee with this account, but the fee might be paid off with just a couple of overseas withdrawals from ATMs.
The foreign conversion fee cannot be avoided. You will pay a similar fee if you convert cash at an exchange location or use your credit card (most credit cards charge 2.5%, which is hidden on your monthly statement for foreign purchases). If you cannot avoid the access fee mentioned above, then by all means use your credit card for purchases when possible as you will pay the 2.50-2.75% foreign currency exchange fee anyways.
More Smart Travel Money Management

What are the foreign exchange rates? Try out our handy currency exchange tool!